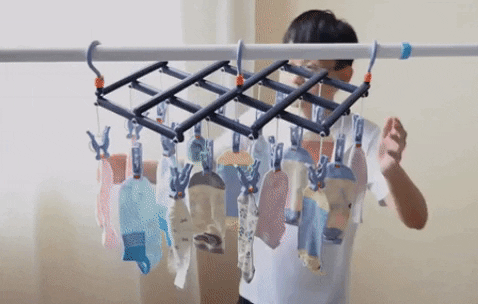 Laundry takes time especially you need to collect all the dry clothes from the hanger. Well, we heard your voice! The Roller Laundry Clips Hanger is specially designed for users to collect their laundry in just seconds! What does the magic is that these hanger comes with unique pins.
FEATURES: 
Can be folded to save space, convenient and practical, can be drying children's clothing, underwear, socks, etc.
Windproof hook design for outdoor use, prevent the hanger from blowing off. 
Dry a number of small & light clothing and collect them in just seconds.
Flexible, easy to rotate & durable.
Package Includes: 1 x Roller Laundry Clips Hanger